Detailed introduction

Materials description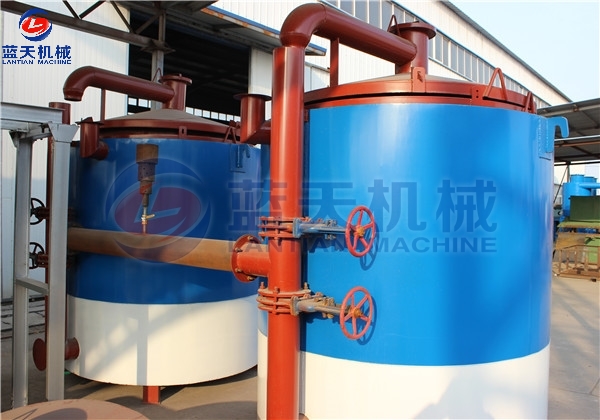 Before shisha charcoal briquetted, raw materials need be carbonized into charcoal, for this reason, Lantian Technical Team have produced wood carbonization furnace, this carbonization furnace is suitable for wood, bamboo, coconut shell, and various irregular shape and large volume materials, materials carbonized by our wood charcoal carbonization furnace can achieve a good carbonized effect, and machine have simple operation and just price, it is very loved in many countries.
Wooking principle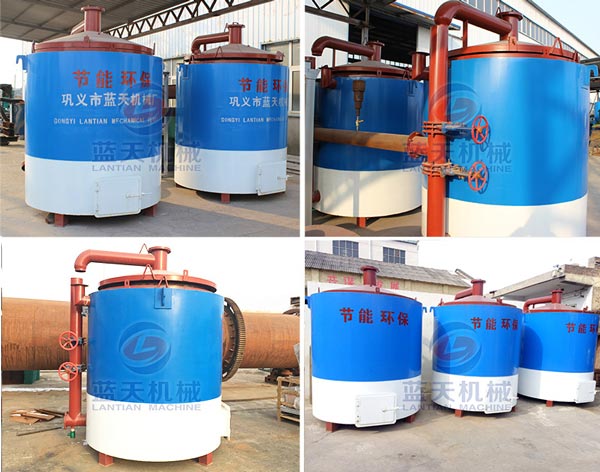 The wood charcoal carbonization furnace consists of an inside furnace, outside furnace, heating place and end gas burner, it can greatly shorten the cooling time, and make full use of the waste gas generated in the carbonization process, and use it as fuel after purification, which can save a lot of fuel and time. Before carbonization, our wood carbonization furnace need to preheat the heating chamber inner furnace until the high temperature and heat generated can be carbonized, our machine is matched purification system, the smoke and exhaust gas produced during combustion can be reused after purification by purification system to avoid environmental pollution, it can greatly shorten the cooling time, and make full use of the waste gas generated in the carbonization process.
Machines features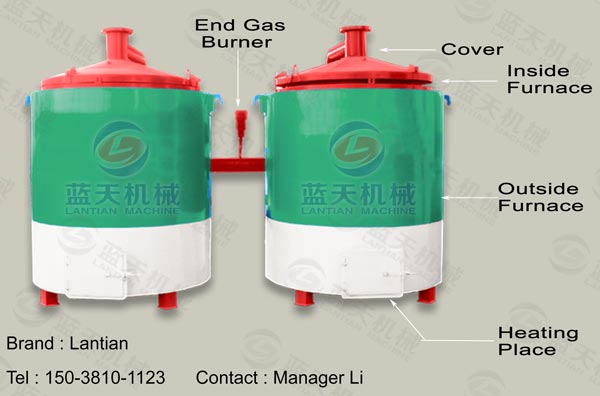 1.Preheater uses high-quality fireproof brick, which has good thermal insulation effect and can provide better conditions for carbonization.
2.It is suitable for irregular shaped materials, such as coconut shell, bamboo, wood blocks, etc., with good carbonization effect.
3.The exhaust gas purification system can recover the gas produced by combustion and enter the burning place at the bottom of the furnace.
Carbonized product display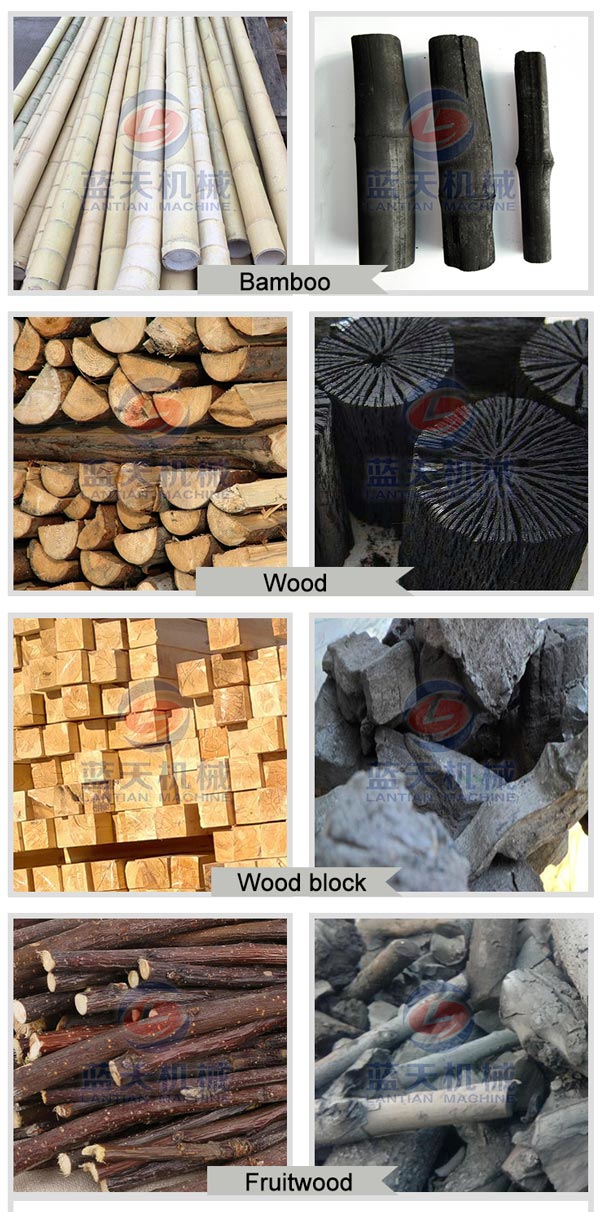 Customers site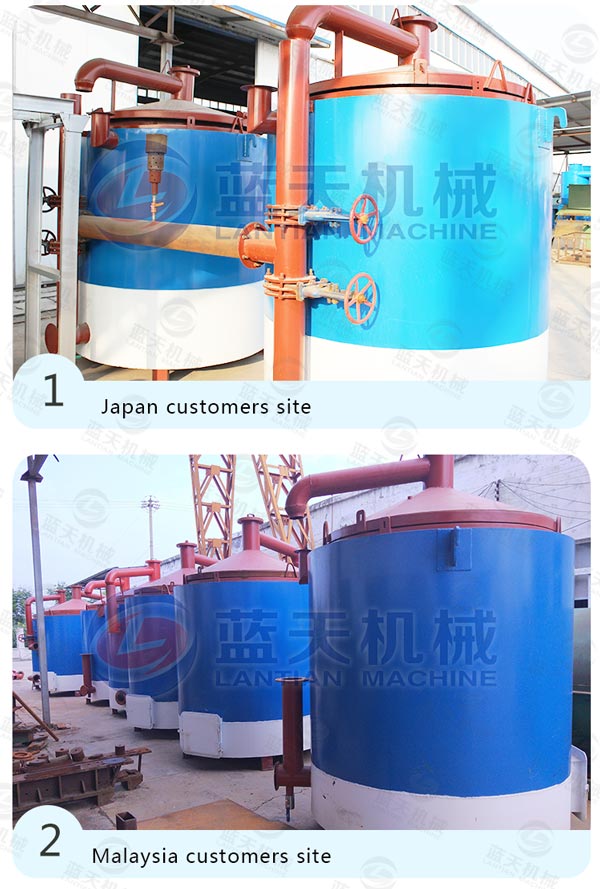 Our wood carbonization furnace is carefully designed by our staff, our machines exported to overseas countries are greatly welcomed and loved, because our wood carbonization furnace price is just quality is high and operation is simple, and also have series high quality certification such as ISO and CE certification.
Company profile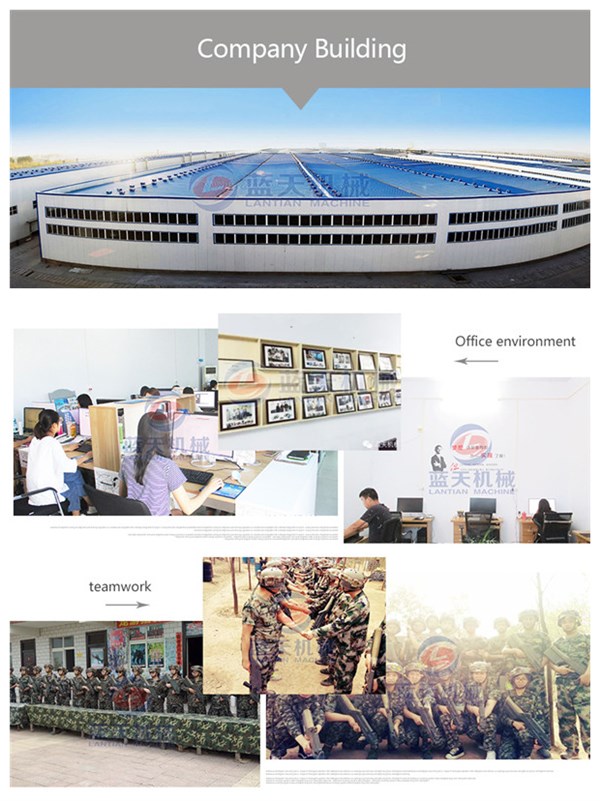 Henan Lantian Machinery Manufacturing Co., Ltd. was founded in 2003 years, our technical staff strictly follow the principle of environmental protection, we have produced various charcoal briquette machine and match equipment, our wood carbonization furnace price is just and quality is high, if you need purchase wood charcoal carbonization furnace, we are a good choice for you.