Detailed introduction

Machine description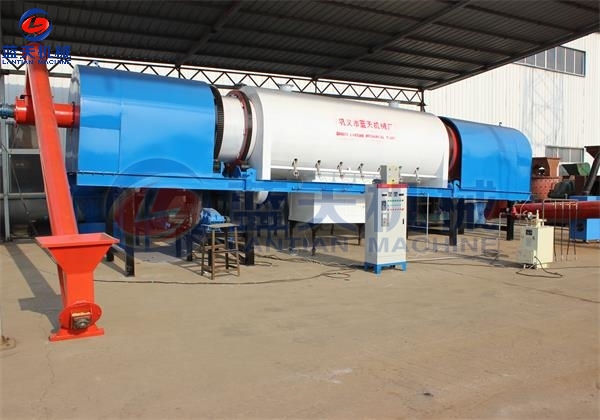 Lantian Technical Team have produced 2 type carbonization furnace, they are suitable for different materials, our sawdust charcoal carbonization furnace belongs to continuous drum carbonization furnace, it can carbonize sawdust, rice husk, bagasse and other small biomass materials with high efficiency, and sawdust carbonization furnace price is just and quality is high, it is very loved in many countries.
Working principle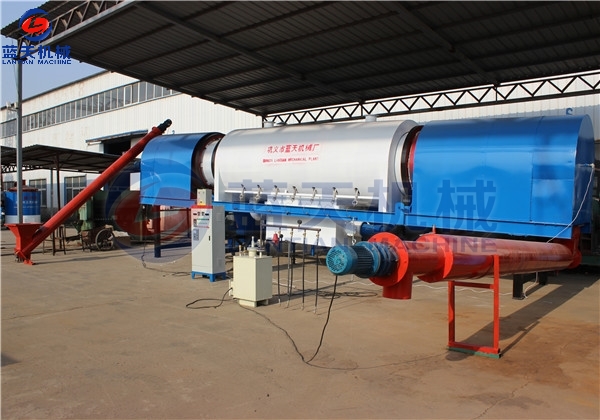 When our sawdust carbonization furnace is working, heating chamber needs to preheat for 1h with a gas generator until it produces enough combustible gas, the sawdust is carbonized into charcoal in the high-temperature carbonization furnace, while releasing smoke, gas and volatile substances, which are fumes and volatile substances, volatile substances can be recovered and reused by the heating system after cooling through the dust removal and purification system, the maximum temperature can reach 700℃. Our sawdust charcoal carbonization furnace have high quality ISO and CE certification, and sawdust carbonization furnace price is reasonable, it is very loved in many countries.
Parameter

Machines features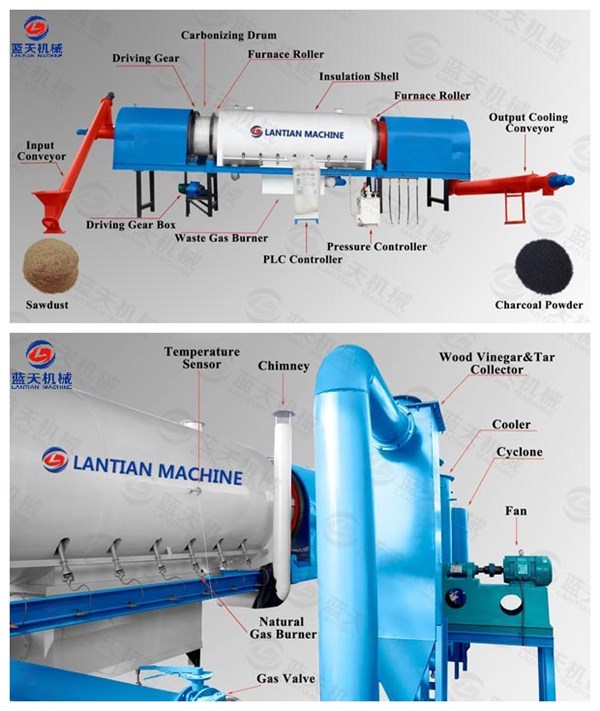 1.PLC control system can operate the sawdust charcoal carbonization furnace, and it shows us the rotating speed of the carbonizing drum and the inside temperature
2.There are 100mm thickness insulating cotton between insulation shell and carbonizing drum, greatly increase the heating performance and guarantee the quality of charcoal.
3.Our sawdust carbonization furnace totally have 16-20 gas burner on each bottom side of the furnace, so that the carbonizing drum can be evenly heated.
4.The cleaned gas will be recycled and go to the fire place which on the bottom of the carbonizing drum, gas pressure controller can measure the amount of natural gas, and exhaust gas cleansing system, without air pollution.
Carbonized effect display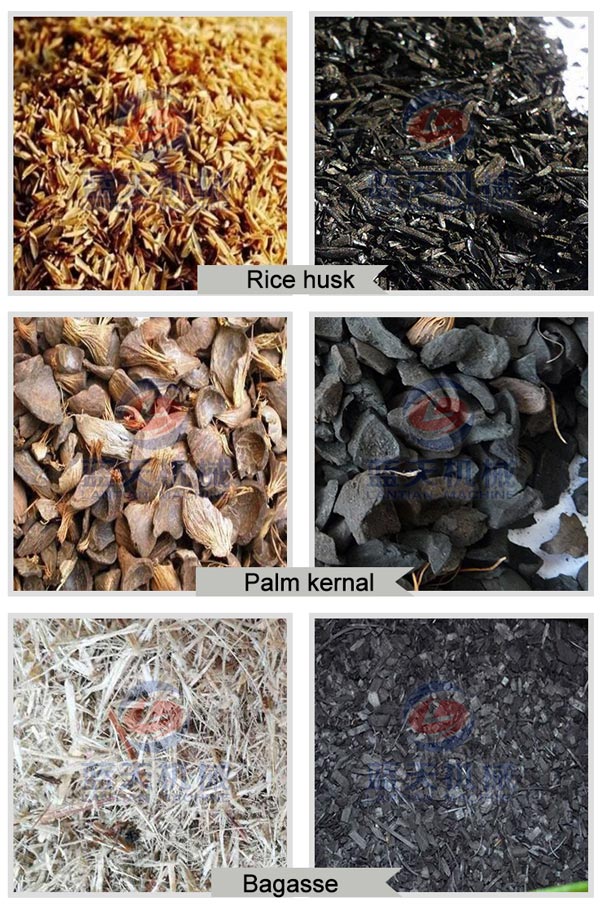 Customers site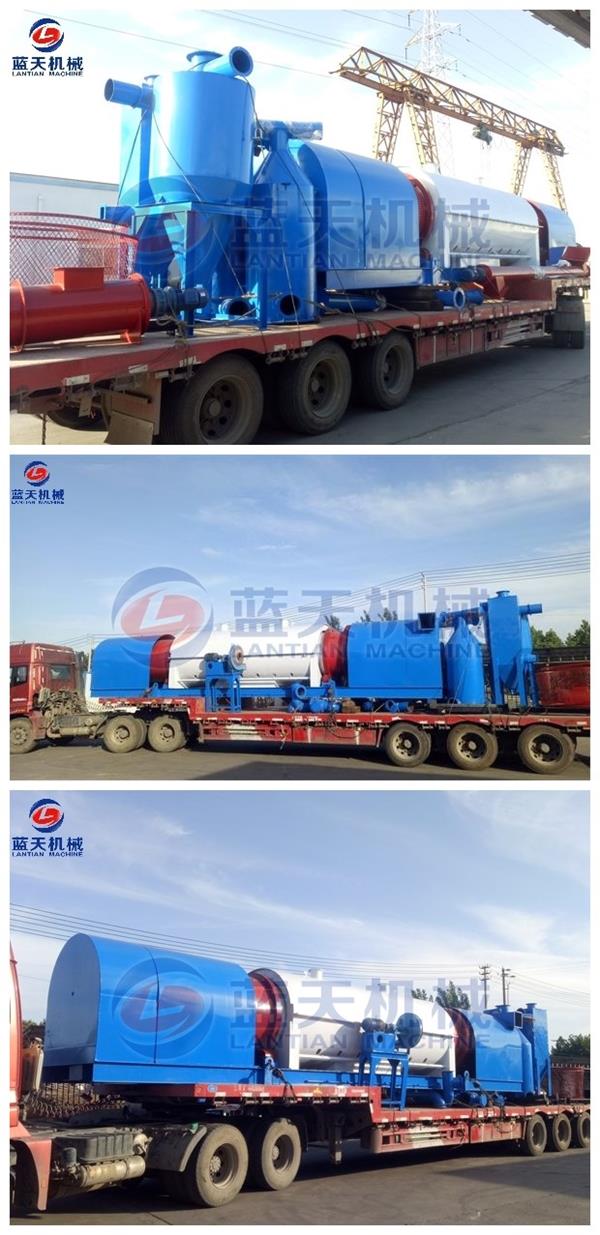 Our sawdust charcoal carbonization furnace is carefully designed, machine is easy to use and maintain, many foreign customers purchased our machine, and our staff was prepared for shipping.
Customer photos
Our sawdust carbonization furnace is carefully designed by our staff, and quality is recognized, so they received appearance patent and series of high quality certification, if you need, you can send us inquiry or leave us massage, we are glad to provide you more detailed information.