Detailed introduction

Machines description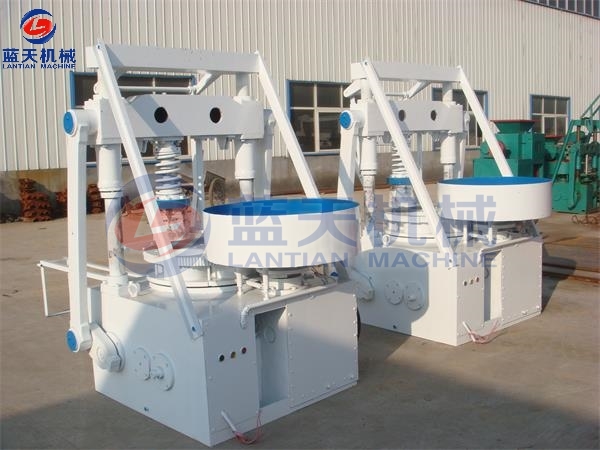 Semi-coke is a high quality materials with high chemical activity, low ash content, it is kind of semi-coal and semi-carbon mineral raw material, after a variety of pretreatment and processing, it can be pressed by series Lantian Brand machine, one of is honeycomb semi-coke pressing machine, our honeycomb semi-coke press machine price is just and quality is high, it is very loved in many foreign countries.
Working principle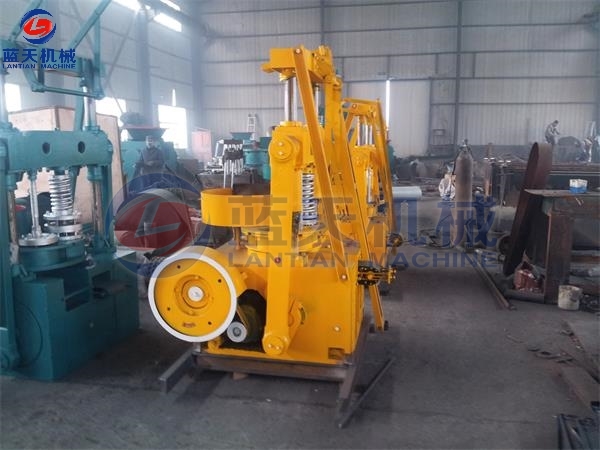 Our honeycomb semi-coke press machine is composed of main machine, input hopper, gear box, dies and output conveyor belt. When honeycomb semi-coke pressing machine is working, after opening the switch, machine can automatically feed, materials will be transferred to the machine and extruded under high pressure in the die. Dies shape and size can be changed according to the customer's needs.
Parameter of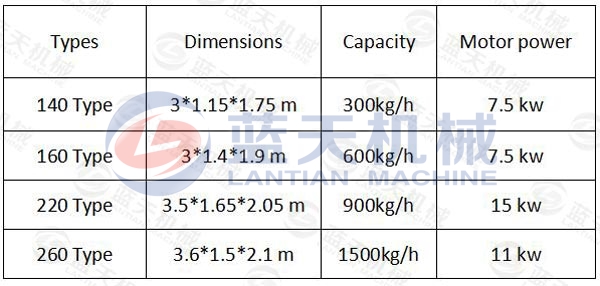 Machine characteristics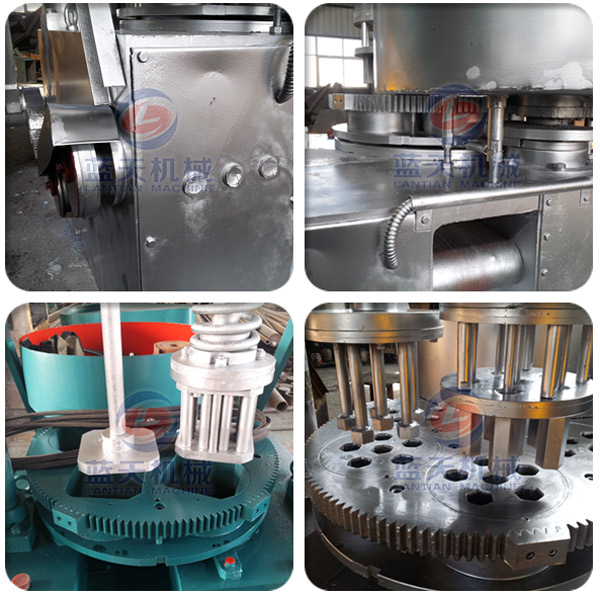 1.The die shape can be customized, with a diameter of 30-260 mm and a height of up to 50 mm,
2.Automatic feeding, pressing and output, saving customers time
3.The spring is designed to adjust the pressure of the machine, and the machine has simple structure and convenient operation and maintenance.
4.The finished product has no chemical additives, smokeless and pollution-free combustion, and long combustion time.
Finished product display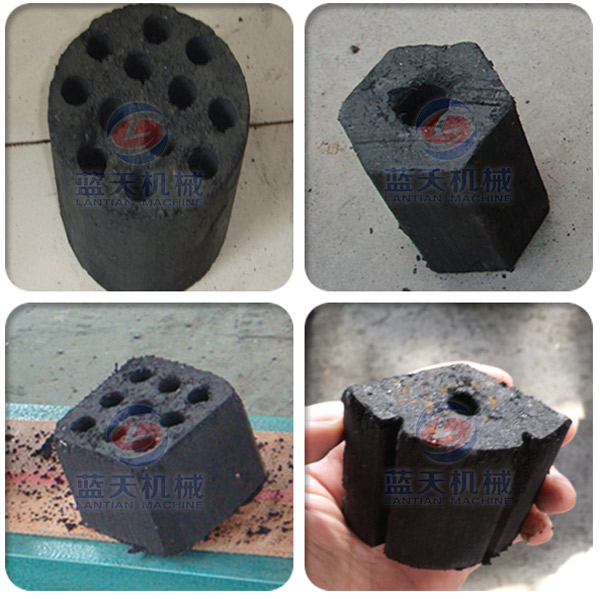 Our honor
Our honeycomb semi-coke press machine is carefully designed by staff, fuselage and all parts are used high quality metal as materials, honeycomb semi-coke press machine price is just, and also obtained ISO and CE certification, machines are easy to use and maintain, if you need, Lantian is a good choice for you.
Production process

1.Semi-coke need be carbonized by Lantian Brand carbonized furnace.
2.After carbonized, materials need crush into finer charcoal powder by our crusher machine, and in order to achieve a good biquetting effect, materials need add adhesive and stirring evenly in binder mixer.
3.Mixed materials will be transfer to honeycomb semi-coke pressing machine for pressing and shaping, finished products have high hardness.
4.Presses materials need drying out excess water by our dryer machine, so that can achieve a good burning effect.
5.Dried products can used our Lantian Brand packing machine to pack, to make products can sell well and storage for a long time.