Detailed introduction

Machine description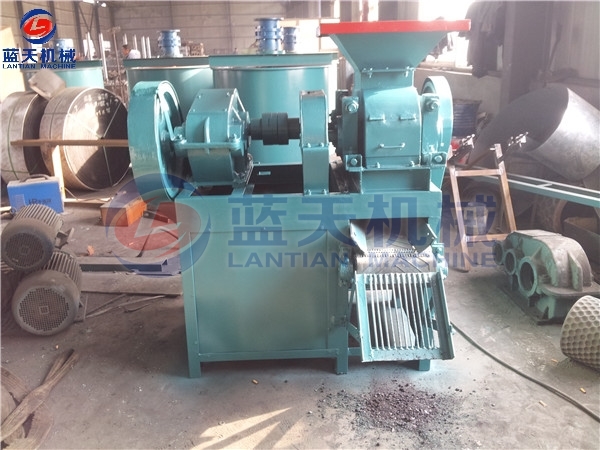 Iron powder is a very important chemical raw material, it has a very important use in the processing industry of cast iron ingots and equipment manufacturing. In order to facilitate the storage and transportation of iron powder, our Lantian Technology Team have developed an environmentally friendly and energy-saving iron powder ball pressing machine, our iron powder ball briquette machine price is reasonable and have simple in operation, pressed products are high density and high hardness, our machine is loved by customers in many countries.
Working principle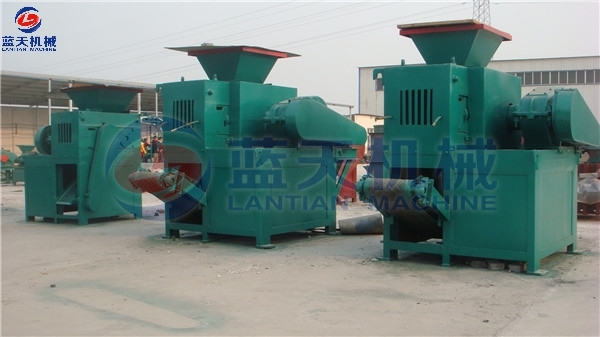 Our iron powder ball briquette machine is mainly composed main engine, conveyor belt, feeding port, output, gear box, motor, dies and waste output. When iron powder ball pressing machine is working, iron powder will be transferred to machine by feeding port, and be forced press by roll-to-roll die, pressed iron powder is easy to store and transport. Our iron powder ball briquette machine price is just, if you need, Lantian will be a good choice for you.
Features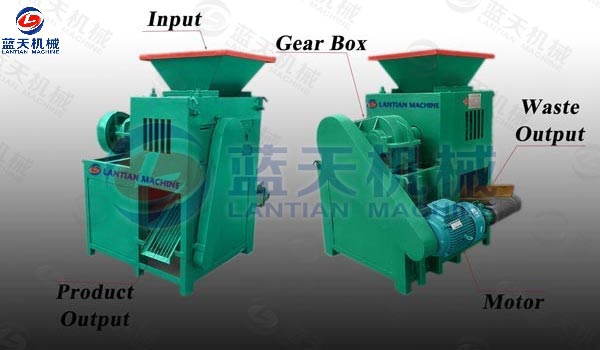 1.The dies used #65 manganese steel as materials, and the diameter of the die is 10-60 mm, machines quality can be guaranteed.
2.Finished products are high density, high strength and high hardness of processed products.
3.All parts and fuselage are carefully designed by designer, and adopts high quality steel materials, not easy to damage.
4.Applicable raw materials are charcoal, coal, minerals, metals and other powders, coal charcoal residues can be recycled and reprocessed.
Finished product display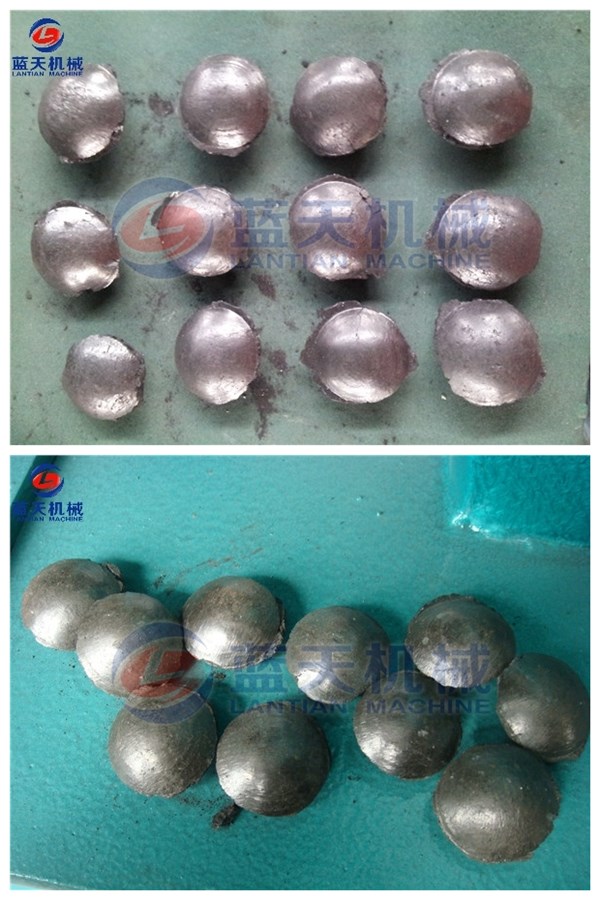 Company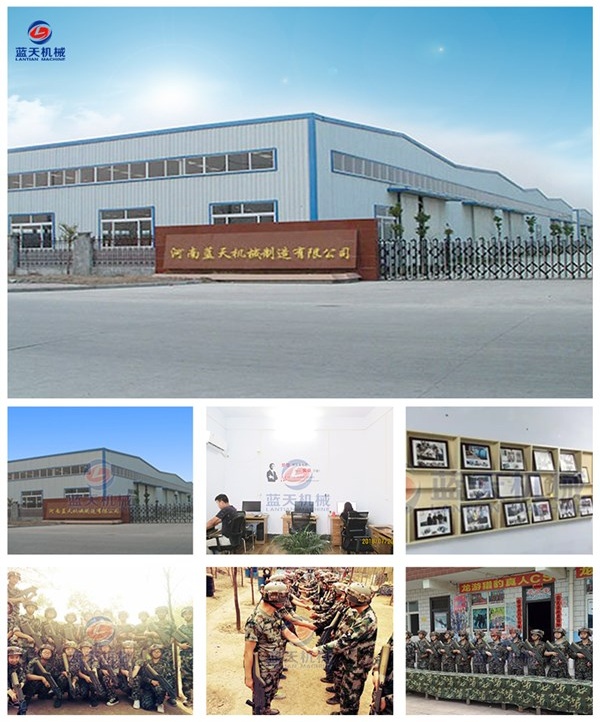 We are professional briquette machine manufacturer, our iron powder ball pressing machine is carefully designed by staff, all parts and fuselage are used high quality metal materials, machine is easy to use and maintain, our machine have ISO and CE certification, if you need iron powder ball briquette machine, you can send us inquiry, we will provide you more detailed information and better service.