Detailed introduction

Machine description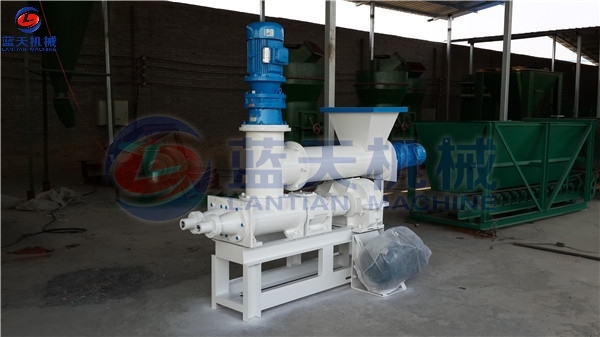 Our company have produced different type coal extruder according different capacity, our 180 Type coal extruder have middle capacity and volume, pretreated coal powder can extruded by 180 Type coal extruder machine, finished products have high hardness and high strength, and also have good burning effect, machine have simple operation and just price, it is very loved in many countries.
Working principle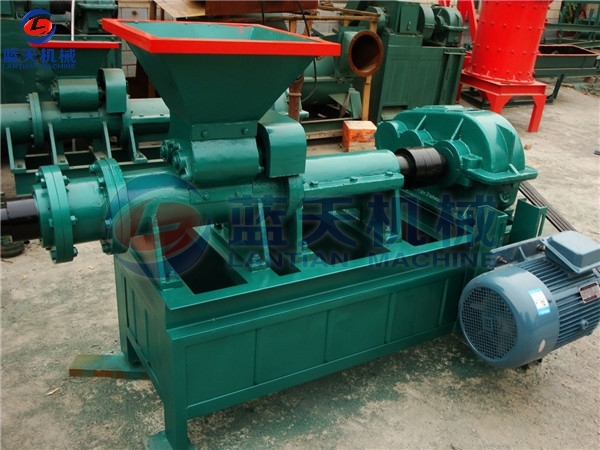 Our 180 Type coal extruder mainly consists of feeding hopper,extruding die and outlet. When 180 Type coal extruder machine is working, turn on the switch, coal powder will be transferred to machines, and then pretreated coal powder will be extruded directly at high temperature by extruding dies. We are 180 type coal extruder machine supplier, we are committed to produce environmental protection and high quality machine, if you need coal extruder machine, we are a good choice for you.
Parameter

Features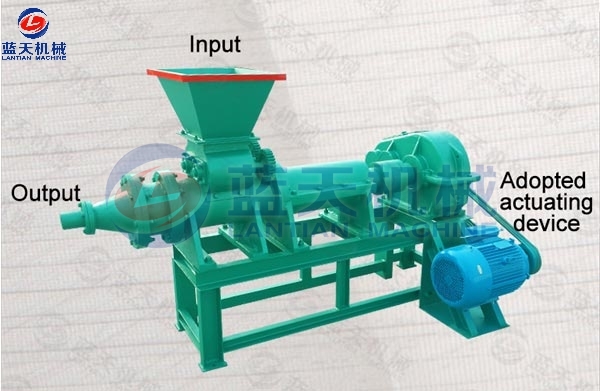 1.The shape of the dies can be customized, and the diameter range of the die is 50-80 mm.
2.Our coal extruder machine are environmental protection and energy saving.
3.There are no smoke and pollution in the combustion of finished products.
4.Machine are automatic feeding, pressing and output, saving customer time
5.Extruded products have high density, ignitability, machines are energy saving and environmental protection.
Finished product display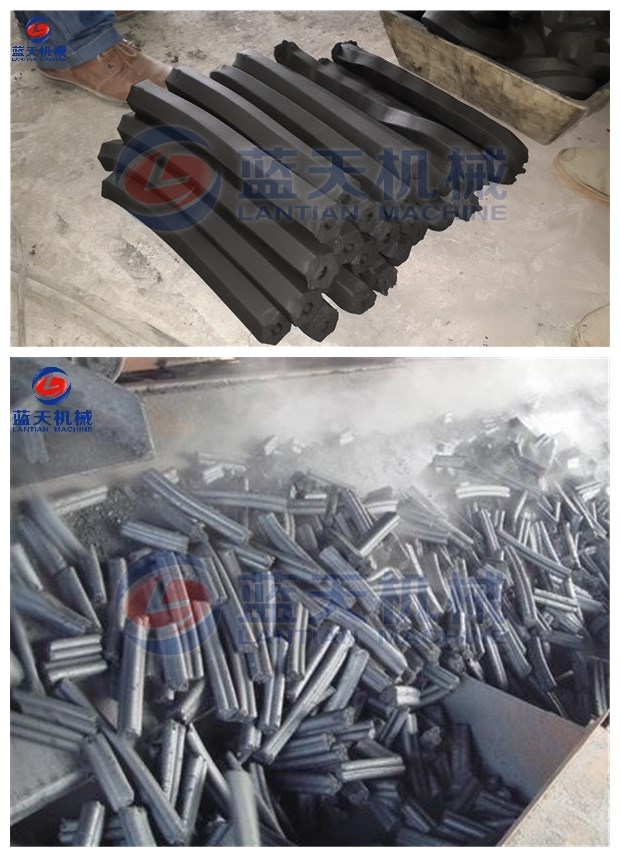 Customers site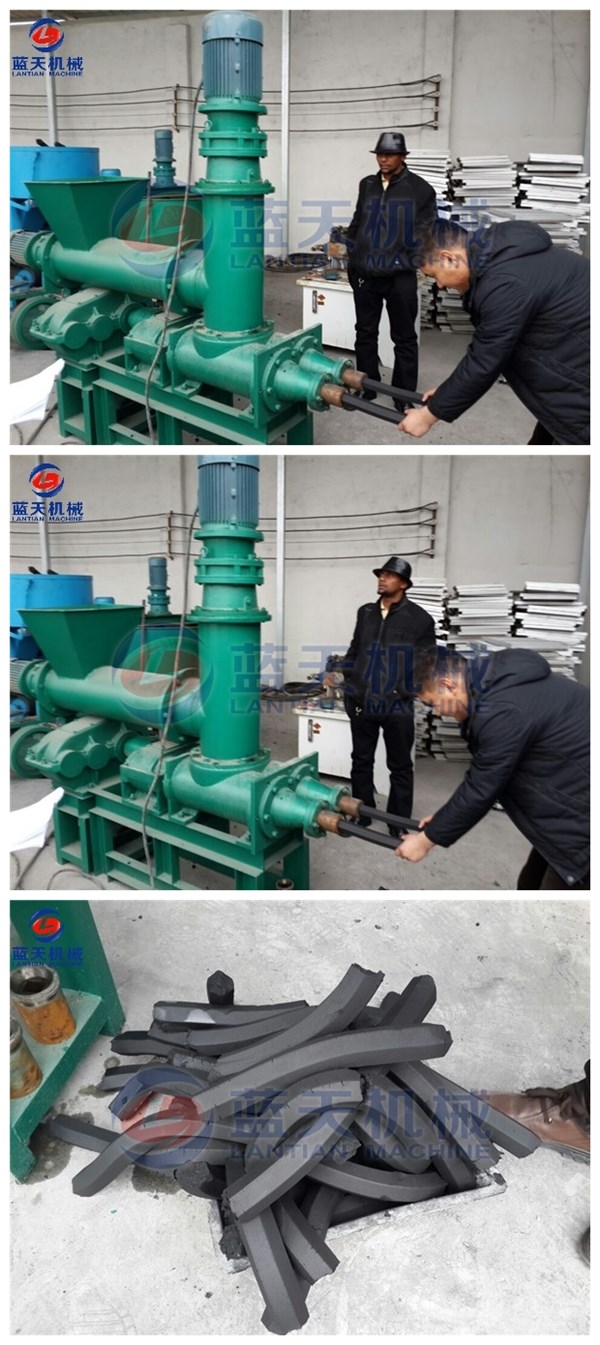 We are 180 type coal extruder machine supplier, machines are carefully designed by staff, and used high quality metal as materials of fuselage and all parts, many customers came to our factory and tested our 180 Type coal extruder.
Product line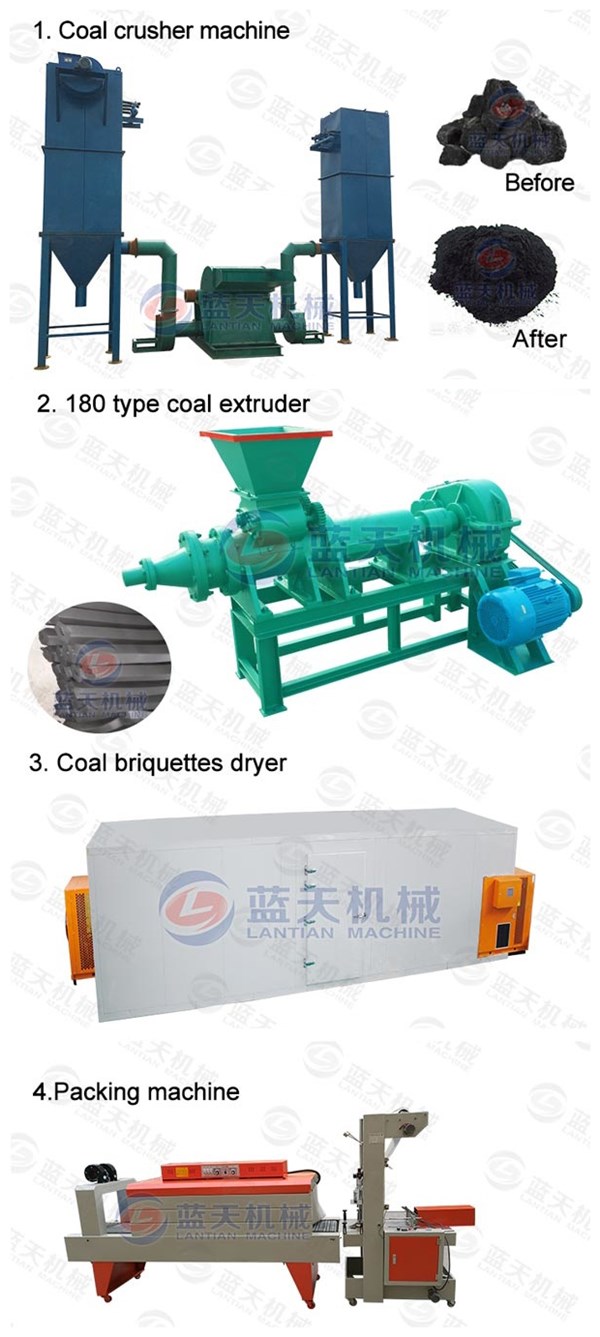 Before extruding, coal need to to be pretreated by multiple processes
1.First, coals need crush into finer coal powder by coal crushing machine, in order to achieve good extruding effect, coal powder need add adhesive and stirring evenly in wheel mixer,
2.Mixed materials will be transferred to the 180 Type coal extruder machine for extruding, extruded products have high density and good burning effect.
3.Extruded finished products need drying out excess water by our coal briquette dryer machine for long time storage and burn more thoroughly.
4.Dried products can use our coal briquette packing machine to packing, to make sure products can storage a long time and sell well.